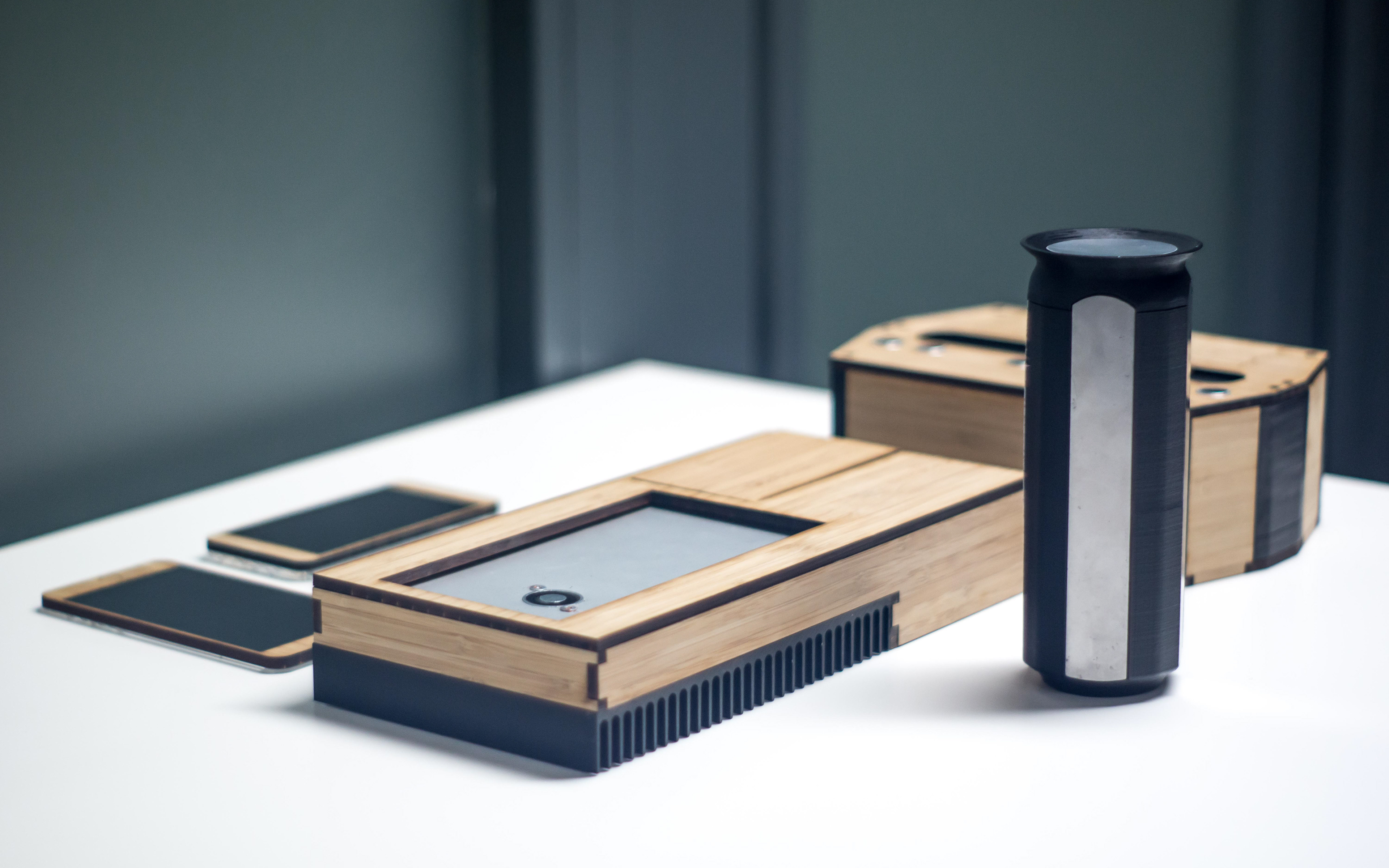 The introduction of autonomous driving will make a completely new way of 'traveling' possible and thus change our needs and expectations with regard to the interior. Johnson Controls Interiors felt the need to gain insight on what this could mean for them and how they could incorporate these new design requirements, emerging user-needs and design opportunities into their product portfolio.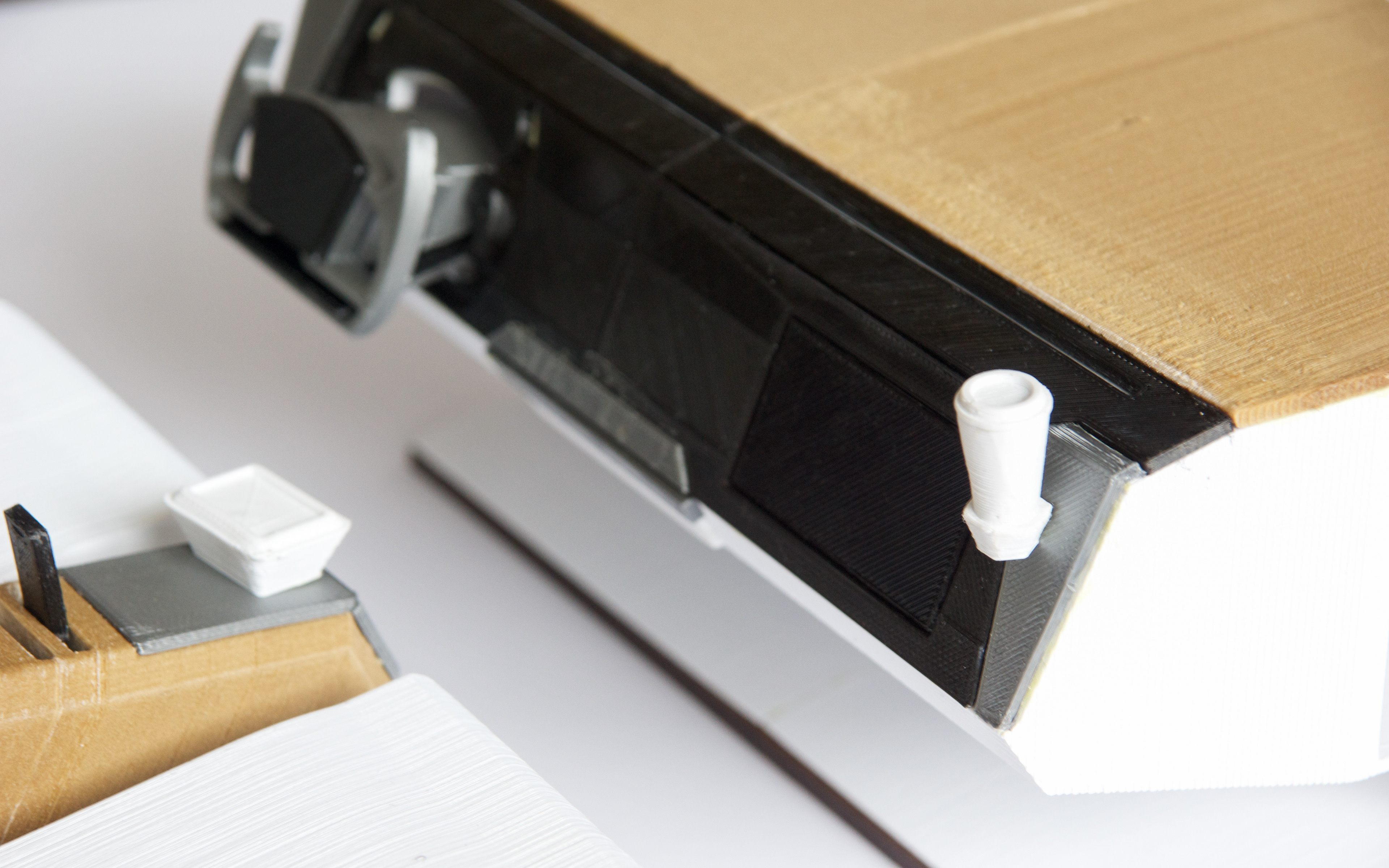 Imagine. It's 2025 and autonomous driving has become a fully accepted and integrated part of our daily life. The only thing asked from us within this transition phase towards fully autonomous cars is that we are present behind the wheel, for those few moments when human intervention is needed. But what are we going to do with all this time and how will it influence our needs and wishes as 'drivers'? Could our direct environment, aka the interior of our car, support us in this new situation? And what kind of design possibilities, especially in regard to in-car storage, could this initiate?
Johnson Controls Interiors asks me to provide them on insight on what this could mean for them and how they could incorporate these new design requirements, emerging user-needs and design opportunities into their product portfolio. Particular, in relation to in-car storage. A significant part of the project focussed on research within the currently existing forms of autonomous travel,  on short distance (bus and car as passenger, tram, metro), medium distance (intercity train) and long distance (high-speed train, airplane). How do users spent their 'autonomous driving' time within these forms of transport and what needs and wishes are expressed?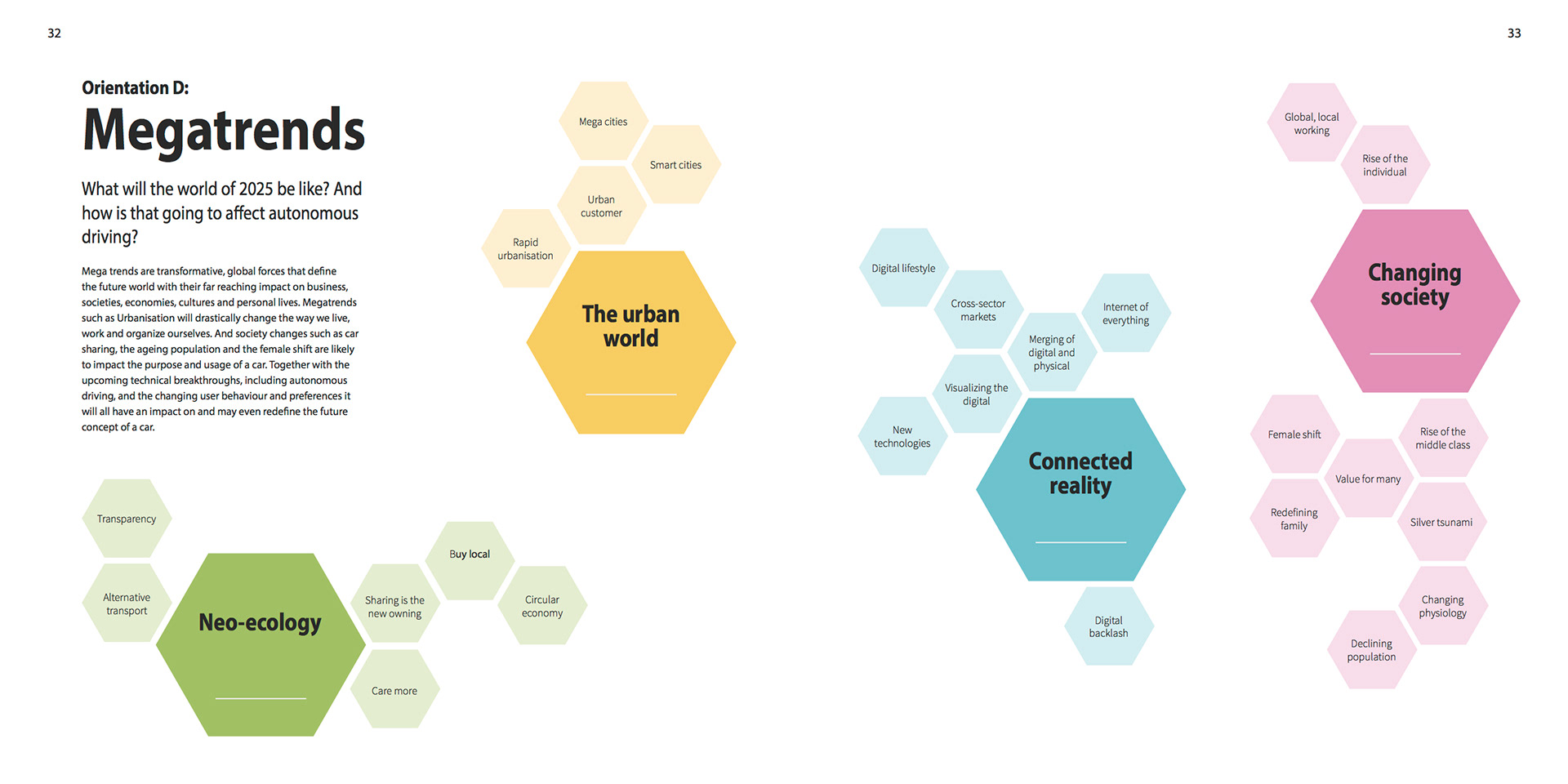 Design Challenges
The main challenge of this project was the focus of the client on the 'in-between' stage, SAE level 3 Conditional Automation. In which the automated system takes full control of the vehicle and the driver can safely turn their attention away from the driving tasks, e.g. the driver can text or watch a movie. The vehicle will handle situations that call for an immediate response, like emergency braking. The driver, however, must still be prepared to intervene within some limited time, 15-20 seconds, when called upon by the vehicle to do so. This short transition time dictates a close proximity to the vehicle controls.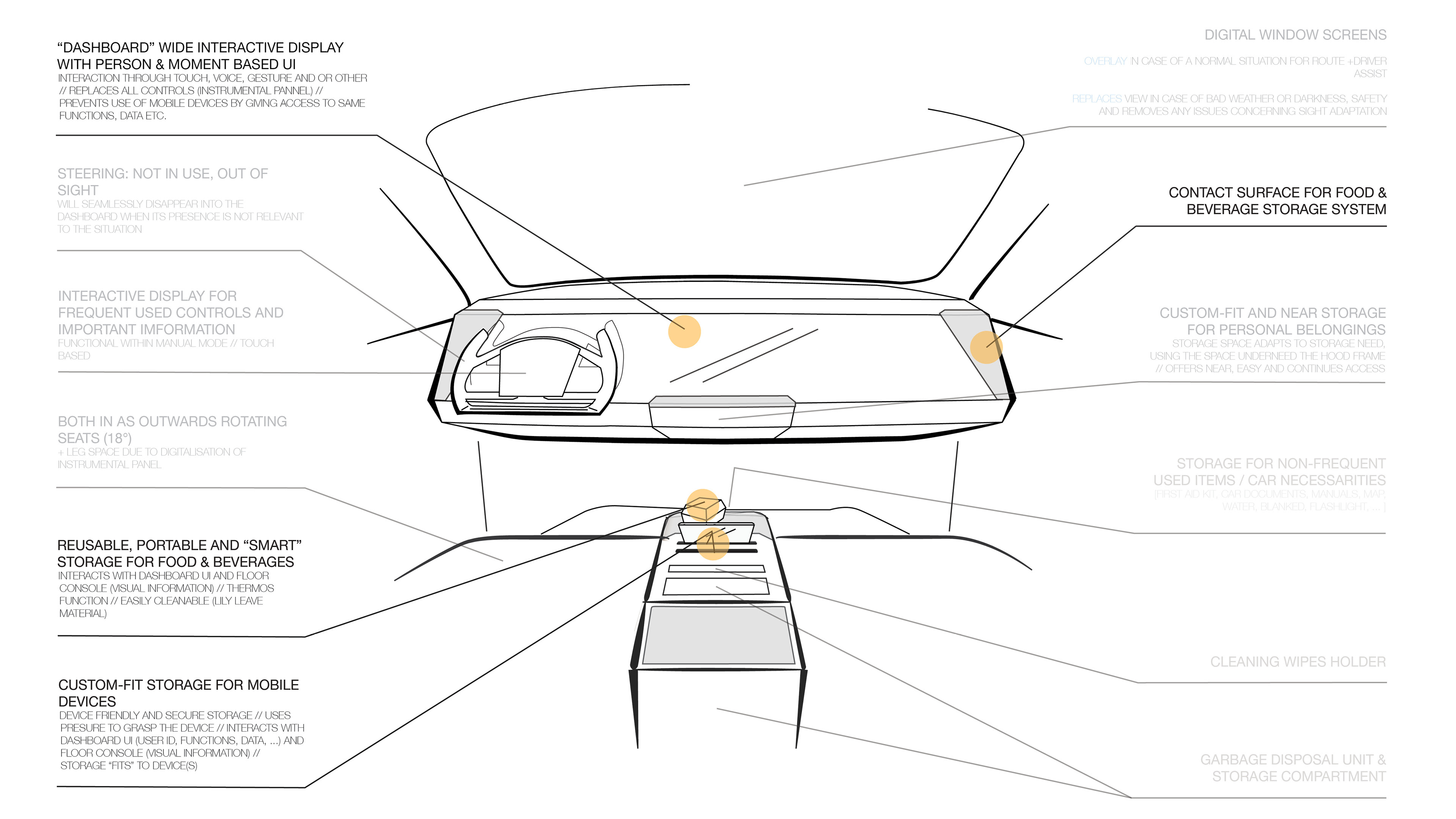 In addition, the project focussed on in-car storage within the scope of the client's portfolio: door panel, floor console, overhead console, instrument panel and deco trim. They were not interested in electronics or in-depth mechanics but rather on developing innovative concepts for the future autonomous car and its interior.
Space is another limiting factor here. This is tied to the size of the car and, thus, to the design of roads and cities, which will not change drastically in the time up to 2025.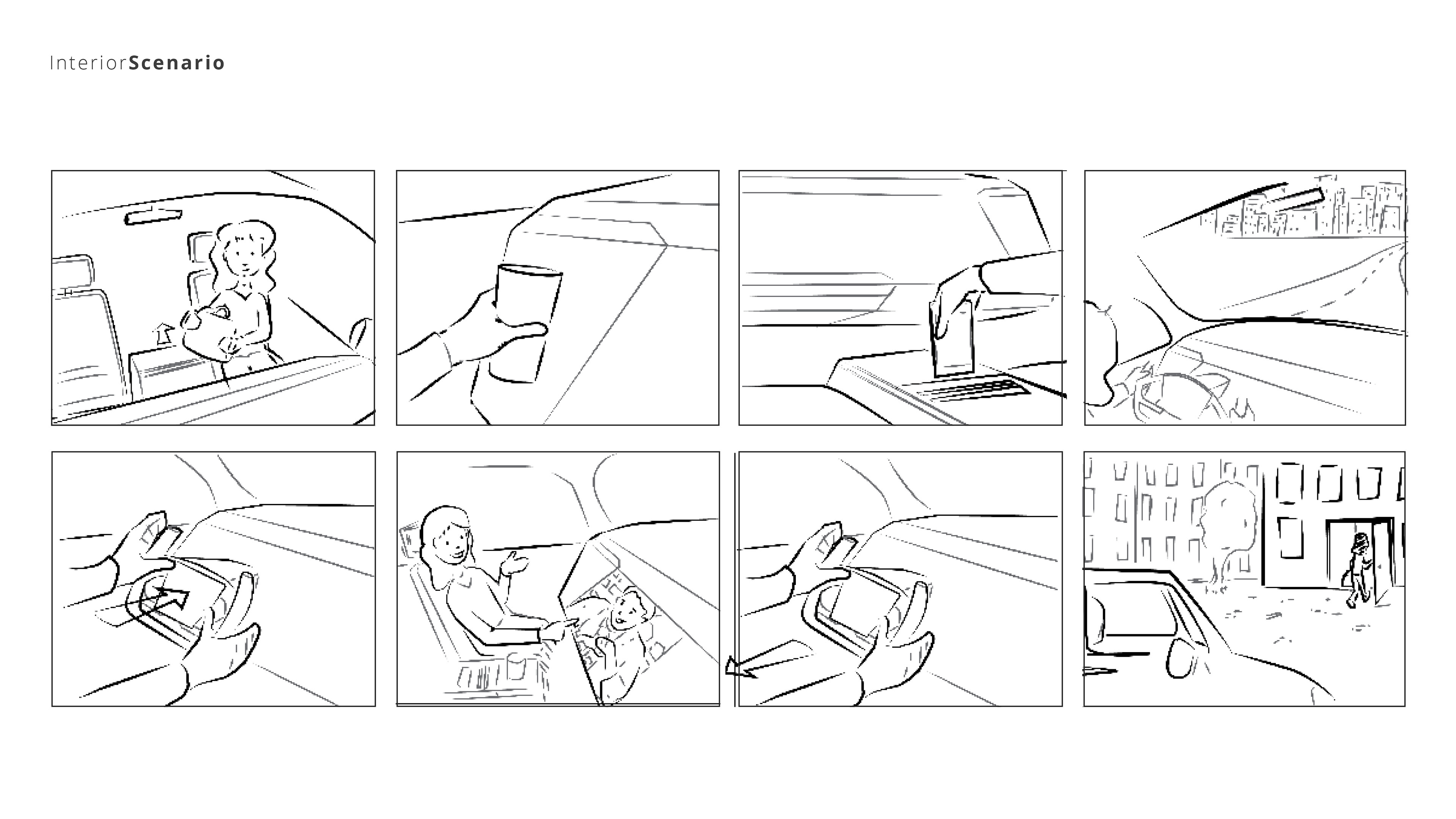 Design Solutions
The project let to two design concepts. One accommodating the storage of food and beverages and the other of mobile devices, of all sizes. Storage needs which I predict to be one of the most desired within the autonomous car. In line with the research conducted within the current autonomous forms of transportation, the limitation of space and the max of 20-30 sec transfer time these concepts focus foremost on "customization and flexibility" (in terms of storage location, size and content), "convenience" (nearby, easily accessible and intuitive), "fast" (storage within max 20 a 30 sec) and "safety" (context and 'manual <-> autonomous' transition compatible).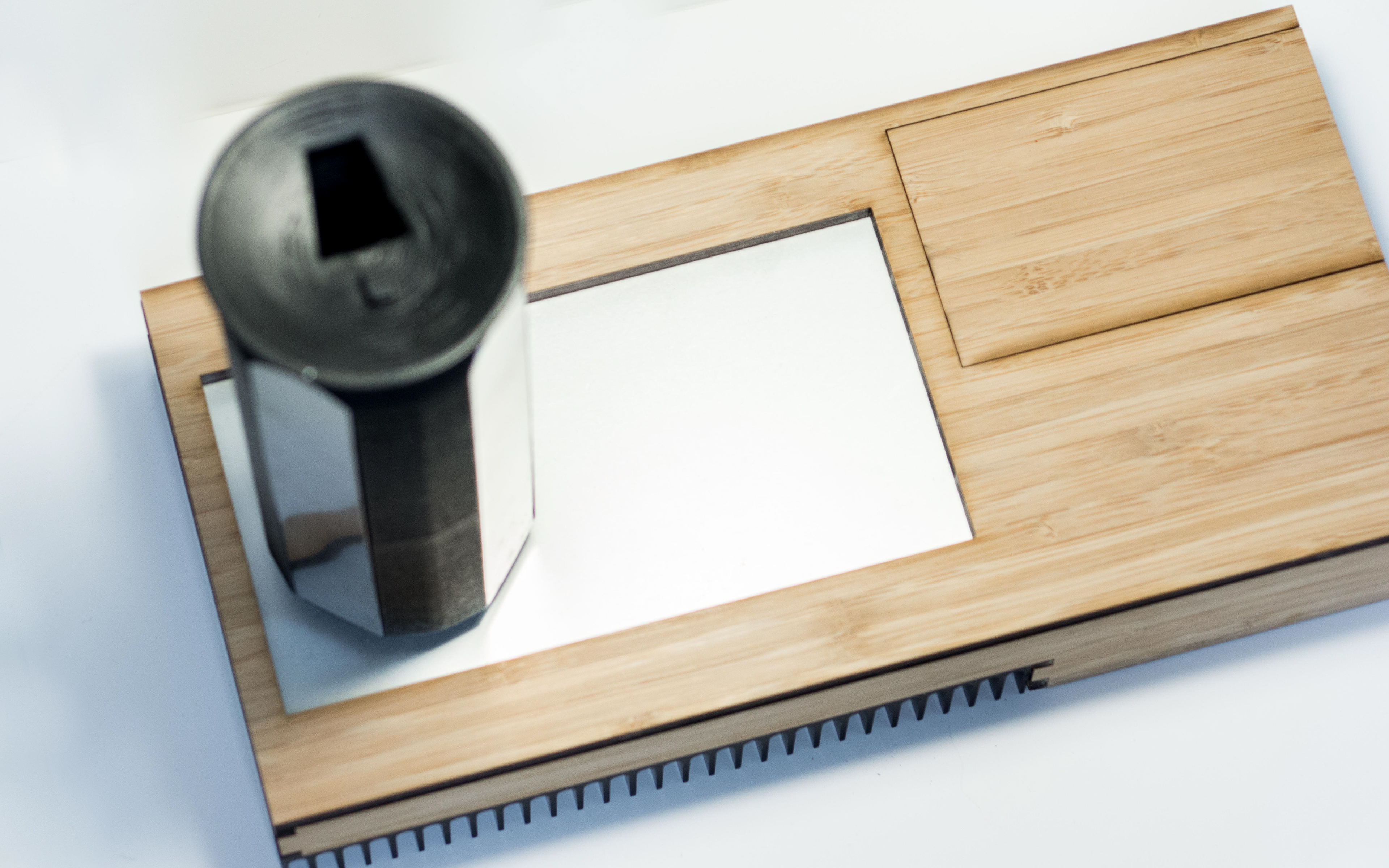 Concept 1: storage of food & beverages -
The first concept is designed to store all food and beverage that you would bring into the context of a car. It utilizes a magnetic based connection and multiple conveniently located contact surfaces to securely store your drink or meal when- and wherever you please. The system is capable of determining whether you actually try to pick up your drink / food and will only then release its content.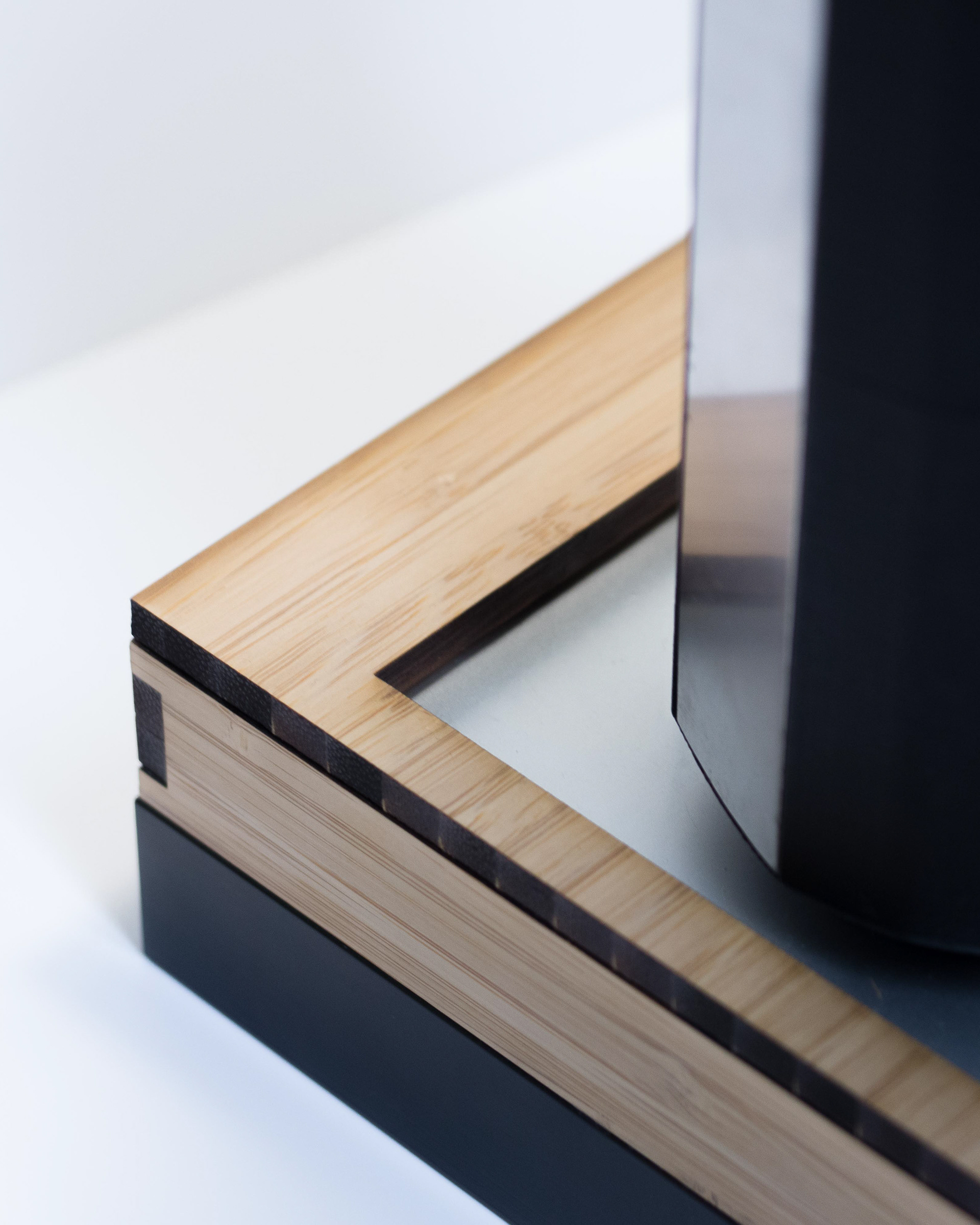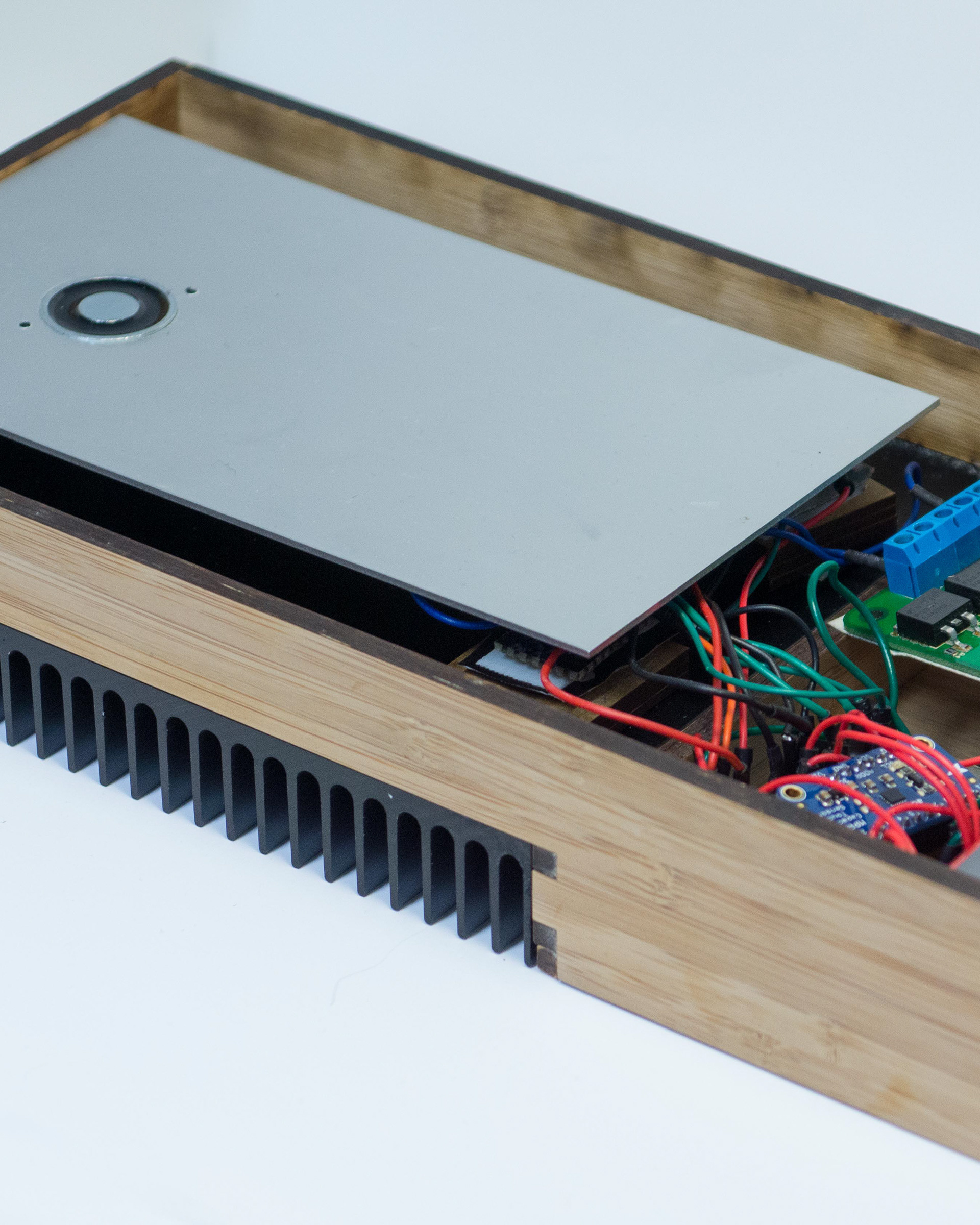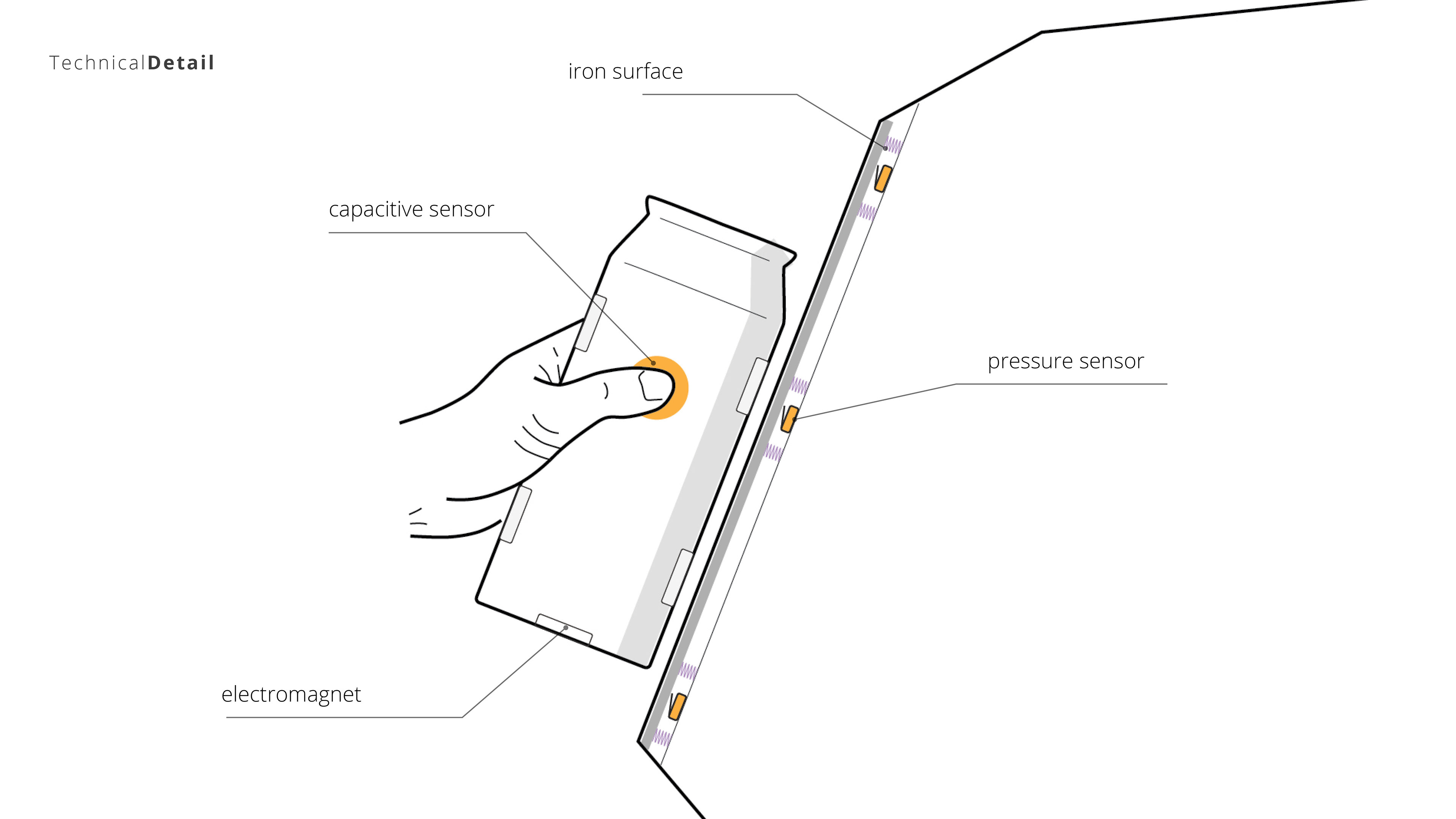 Concept 2: storage of mobile devices 
The second concept is designed to store all your mobile devices, no matter their size, shape or weight. It, thereby, discourage the use of these devices as their weight/size ratio and often sharp edges make them highly dangerous objects in case of a crash. It does so by offering the possibility to access all the functionalities and data of the device through the interface of the car.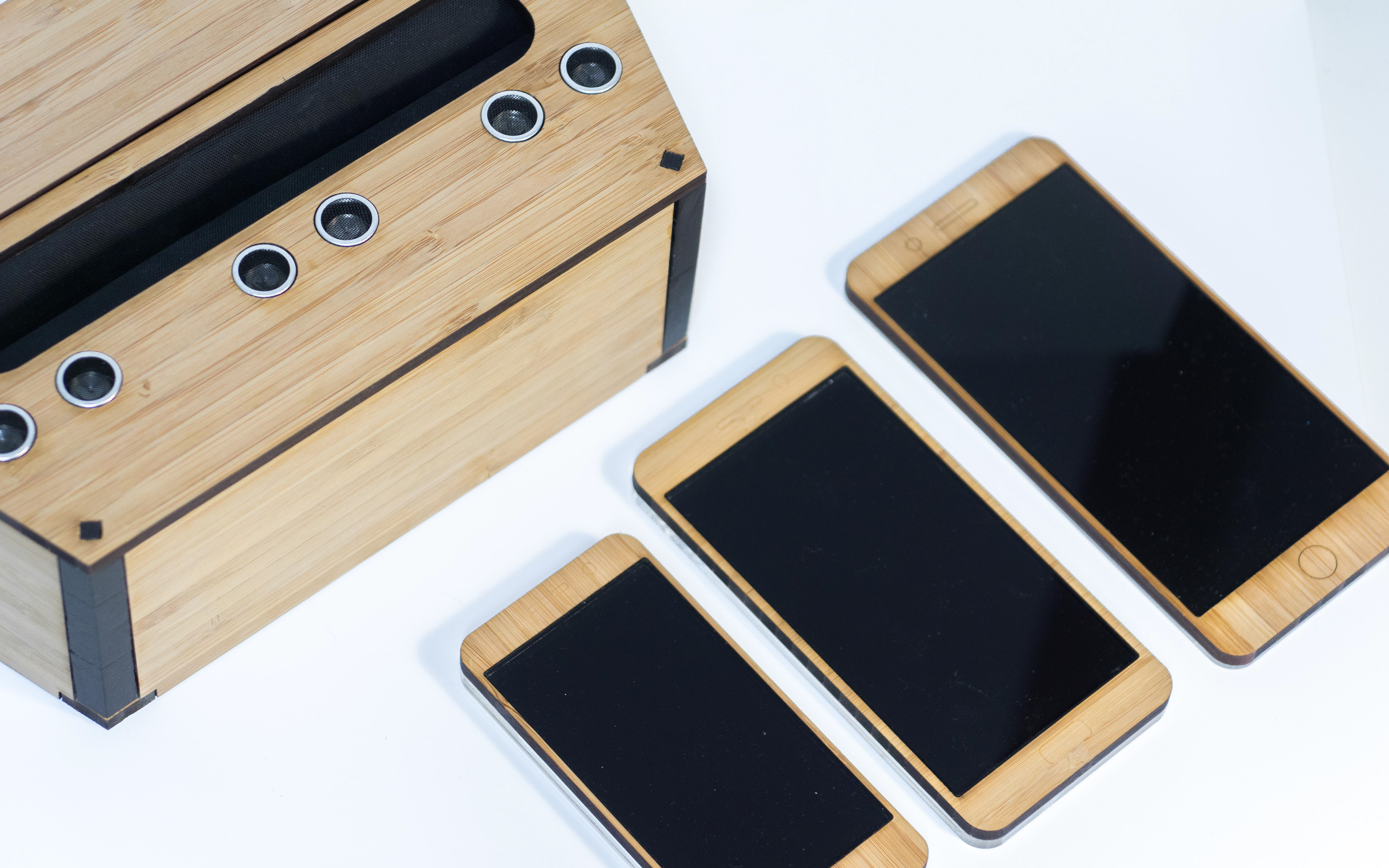 It makes it possible to store all types of mobile devices, no matter their size, shape or weight, by adjusting the storage 'pressure' the device. The system applies just the right amount of pressure for a secure fit, even in case of a crash, without damaging your device. With this system it becomes possible to store all your mobile devices, from an old school phone to a modern super thin laptop and from tiny lightweight smartwatch to a bulky handheld gaming console.